It is Small Business Saturday on 4 December and the build-up to Christmas is a critical time for the local economy. There is never a better time to shop local.
"The winter season, and Christmas in particular, is so big for us," said Brent Wilkinson, the owner of Cheddar Deli in Ealing.
The Northfield Avenue store has been open since 2011 and is enjoying its eleventh year in business.
During the pandemic, like many local businesses, Cheddar Deli got support grants through Ealing Council and also a 'bounceback' loan.
Brent said: "It was critical for cashflow and got us through to our key season, which is from the autumn through to around February. The winter season, and Christmas in particular, is so big for cheese – through promotions and gifts. Seasonality has a big impact for us."
Using statistics from campaign group Totally Locally, you can calculate that if every adult in the borough spent £5 a week locally it would be worth a staggering £72 million per year to the borough's economy.
Although the pandemic has caused a lot of businesses to struggle, some have managed to adapt and even find a new way to thrive.
"Because we are a food shop, we've been running right through the pandemic," said Brent. "And, working from home, a lot of people wanted something a bit different and would try us.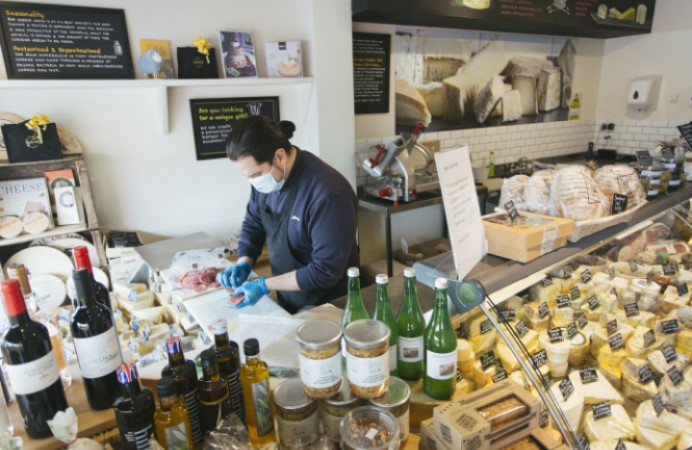 "It's been wonderful to see the patronage from customers, even in the bad times like we've all been having. It's a great area.
"As with other local food retailers, such as the butchers and bakers, we offer a convenient pre-order service for pre-cut cheese and charcuterie.
"We also deliver across the UK and the online part of our business really took off during the pandemic. It allowed people to try us out, which was a real bonus for us.
"We have a cheese club, and offer hampers and various gift packs and ideas. We are very driven by gifts and food has really come of age in that respect across the country because people like to have a little treat now and again.
"It is a change that has reflected in the dynamics of the street we are in, too, which has changed a lot over the last 10 years and has become more of an experience for shoppers because of the types of independent shops here."
"I wanted to create somewhere I'd like to go myself."

Brent Wilkinson
A cheese-based delicatessen is a specialised business. So, what led Brent to set one up in Ealing?
From 2007 he ran a food service business with partners in the London Bridge area. In 2010 he sold his part of the business with the aim of setting up something on his own.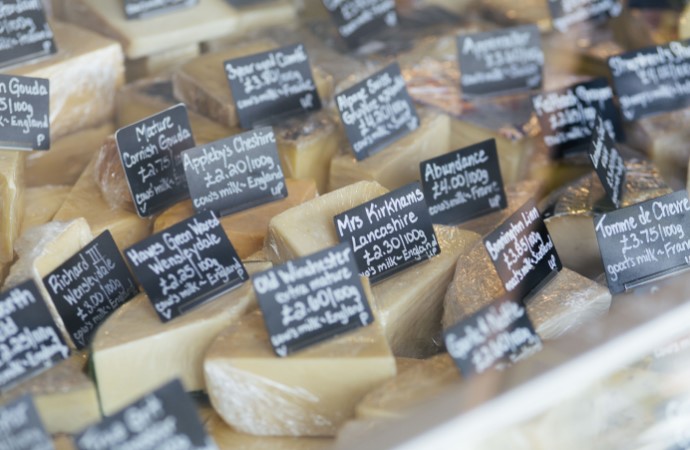 "I love food," he said. "We have now lived in Ealing for 17 years, so we already knew the area well and we thought 'there's a butcher, a baker…but where's the cheese?'
"I wanted to create somewhere I'd like to go myself."
And, in 2011, they took over what used to be an arts and crafts shop in Ealing and opened in August that year.
Brent said: "We developed bit by bit – adding things like a maturation room and a cutting room, and have also learned from our customers' feedback and seeing what they like during things such as daily tastings we used to have before the pandemic.
"I love it. It is multifaceted and every day is different. And the interaction with customers is magic, a lot of whom have become regulars."
Love Ealing, Love Local
You can support local businesses like Cheddar Deli by joining the 'Love Ealing, Love Local' campaign celebrating our high streets and local businesses:
Visit and buy from your local high street, even something as small as buying a coffee or picking up something locally that you could otherwise buy online with a major retailer can make a big difference. Then post about it on social media using hashtag #LoveEalingLoveLocal and tag @EalingCouncil on Twitter, @EalingLondon on Facebook and @ealingcouncil on Instagram
You can also help your local businesses without spending a penny by taking time to leave online reviews of businesses you love and spreading the word by telling others about positive experiences. Like, follow and share your favourite businesses on social media. Engage with their posts and share their stories.
Read more in our series on local businesses in COVID-19